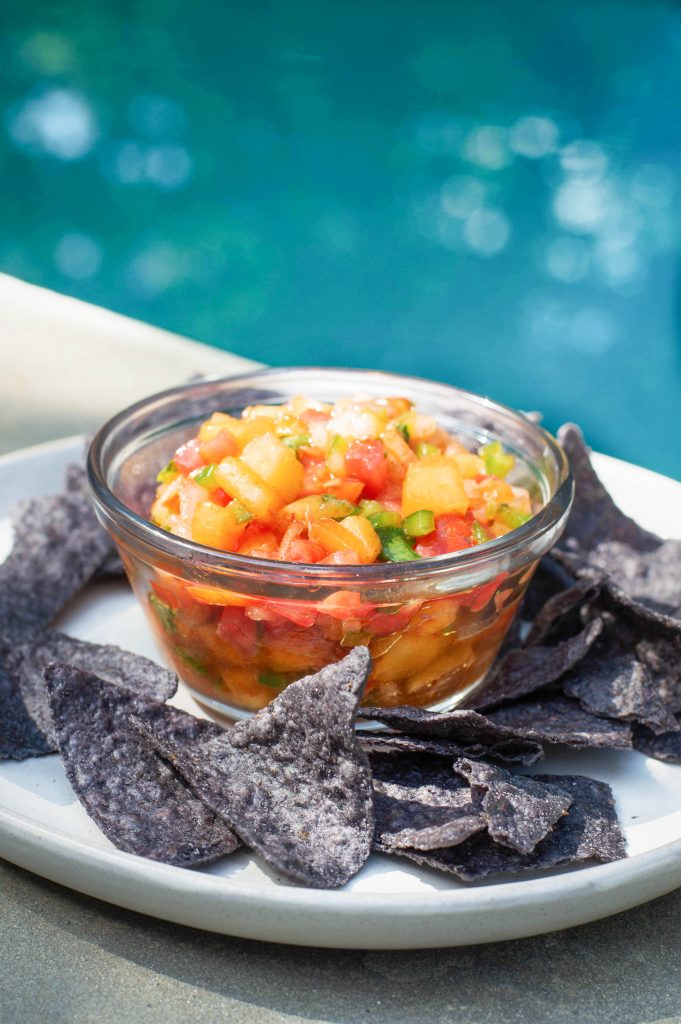 It's peach season and I'm a savory lady. This was the absolute first recipe to come to mind when debating how best to honor my farmer's market peaches. The sweetness of the peaches makes this salsa just burst with fresh summer flavor. Oh and did I mention, it's tomato season too? BAM! Talk about peak produce winning out. The fresh jalapeno brings just a subtle kick and the cilantro gives that herbaceous freshness. It is absolutely the perfect snack or taco topping.
Peach Salsa
Serves 4
Ingredients:
2 cups of fresh diced peaches (about 1 large peach, it has to be ripe or just skip it)
1 cup diced tomato, the riper and fresher the better
1 jalapeno, seeded and deveined and finely diced
2 tablespoons fresh cilantro leaves
1 lime, juiced
1/2 teaspoon kosher salt
2 tablespoons extra virgin olive oil
1/2 teaspoon smoked paprika
Make It:
In a large bowl, combine all ingredients and mix to combine. Serve immediately or refrigerate until ready to use (this recipe is best the day you make it).
Serve over tacos and tostadas or with tortilla chips as a snack.